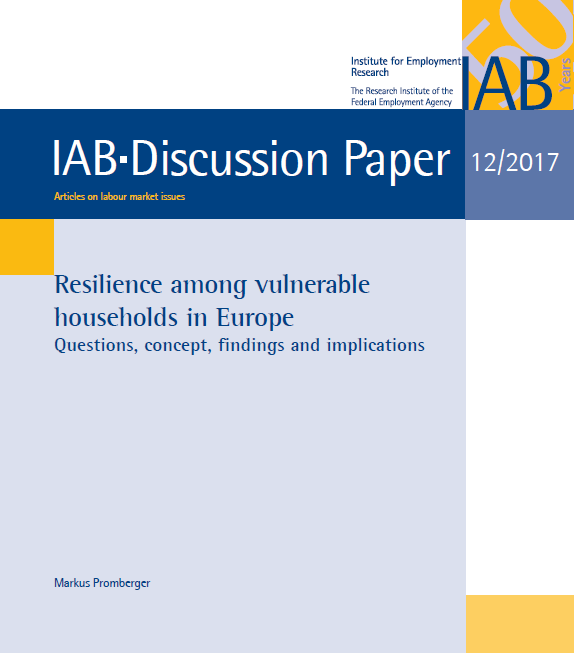 Discussion paper on RESCuE project results released by IAB
Promberger, Markus (2017): Resilience among vulnerable households in Europe * Questions, concept, findings and implications. (IAB-Discussion Paper, 12/2017), Nürnberg.
The paper shows the results of the RESCuE project, an in-depth qualitative investigation of 250 vulnerable households, their living conditions and socioeconomic practices across nine European countries on the background of the European crisis since 2008. After refining the concept and developing an analytical framework, the report presents a typology of resilient households. A wide scope of interrelated, substitutable and polyvalent practices allows the very few resilient households to gain their livelihood from mixed sources. Among certain types of them, direct transfer incomes play only a minor role. And there is a surprising high relevance of common goods for low income households. Moreover, certain cultural patterns of knowledge and values, and personal networks also play a crucial role for some doing better than other vulnerable households. Policy implications include first the continuing need for the welfare state, as resilience is vulnerable itself. Second, social policy needs to care for common goods of a considerable scope, available for all citizens, but mostly needed by those living on low income.